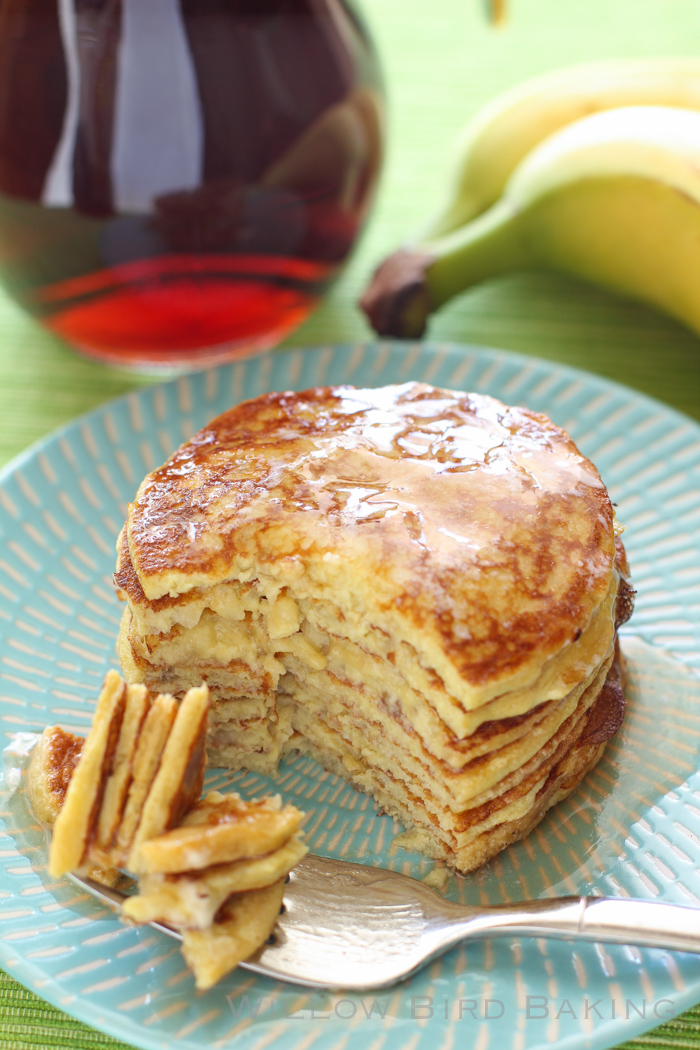 FOUR-INGREDIENT PROTEIN PANCAKES
Courtesy of: @Recipe For Food>>>>>>
http://recipeforfood.biz/four-ingredient-protein-pancakes-and-16-other-simple-healthy-meals/
Unbelievable. These little "pancakes" can be made with just two ingredients, but I've added some baking powder and whey protein in this recipe. They're a super quick and healthy breakfast or snack. They come out with almost a crêpe texture. You can add vanilla extract, cinnamon, cardamom — whatever you want! You can also ditch the protein if you're not looking to supplement yours. Each pancake is just around 30 calories!
Author: adapted from Our Best Bites
Serves: 9-10 3-inch pancakes
Ingredients
1 large banana (it should yield about ⅓ – ½ cup, mashed)
2 eggs
⅛ teaspoon baking powder (optional but recommended)
2 tablespoons vanilla whey protein powder (optional; you can also add a touch of vanilla extract instead)
Instructions
Place a medium skillet over medium heat on the stove. Let it heat up while you prepare the pancakes. It's ready when water dropped into the pan sizzles.
To prepare the pancakes, mash the banana well with a couple of forks. Add the eggs, baking powder, and protein powder (if using) and whisk until well combined. Spray the skillet with nonstick cooking spray before adding in 2-3 tablespoons of the pancake mixture (I used a sprayed metal ring to make mine so round — if you don't want to bother, they'll just be a little wonky shaped.)
Let the pancakes cook for 25-30 seconds before flipping and letting the other side cook for the same amount of time. Remove to a plate and serve with nut butter, sugar-free syrup, butter, fruit, or whatever you'd like!
✻ღϠ₡ღ✻✻ღϠ₡ღ✻✻ღϠ₡ღ✻✻ღϠ₡ღ✻✻ღϠ₡ღ✻✻ღϠ
Do you enjoy new recipes, DIY ideas, crafts, motivation, and just good old-fashioned fun?? Join my weight loss support group today------- It's ***FREE***FREE***FREE***
https://www.facebook.com/groups/skinnyupwithmare/